Catholic mass live stream software, free one month trial.
Learn more.
THE FUND FOR BISHOP CONNOLLY HIGH SCHOOL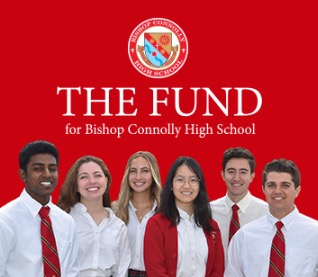 Description
When you give to THE FUND FOR BISHOP CONNOLLY, you help build a foundation that inspires success for every student at BCHS. Our students reach high for their goals and go on to serve their communities in productive and innovative ways. Please give to The Fund. Your gift will make a difference today, and for future generations of Connolly students.

GIVING LEVELS
Guardian—$10,000+
Steward—$2,500-$9,999
Mentor—$1,000-$2,499
Sponsor—$500-$999
Cougar—$250-$499
Supporter—Up to $249

For more information about THE FUND, please contact:
Marian Desrosiers, Director of Advancement
508.676.1071 x343
mdesrosiers@bchs.dfrcs.org