Description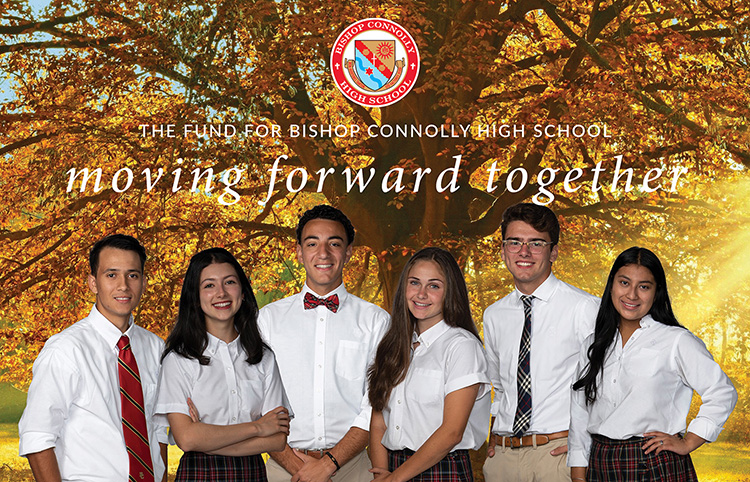 Your gift matters.
Looking ahead, we see a future bright with promise for the young men and women here at Bishop Connolly High School. Faced with the challenges of today's world, our students continue to move forward with courage and grace. Together, we can help them reach their life's goals by giving them access to an extraordinary education at BCHS—one built on shared faith, academic excellence and service to others.
For many of our students, a Bishop Connolly education would be out of reach without the generosity of donors like you. Truly, the possibilities are endless when we work together to cultivate the unique gifts found in every Bishop Connolly student.
This is why your gift to The Fund for Bishop Connolly High School matters. Please give what you can to this year's annual appeal and help fund BCHS tuition aid resources for families. On behalf of all our students, thank you for your unfailing support and for helping to shape the bright futures awaiting them.
LEADERSHIP SOCIETIES
Platinum Society
$15,000 or more
Guardian Society
$10,000 – $14,999
Benefactor Society
$5,000 – $9,999
Steward Society
$2,500 – $4,999
Mentor Society
$1,000 – $2,499
Sponsor Society
$500 – $999
Cougar Society
$250 – $499
For more information, please contact:
Bishop Connolly High School Office of Advancement
Karen Pragana
Director of Advancement, Marketing & Communications
508.676.1071 x345
kpragana@bchs.dfrcs.org
BACK TO BishopConnolly.com