Please ask your parishioners and visitors to use the keyword "Quick" along with your Text-to-Engage number. Those that wish to engage more with your parish will respond. It is a great way to build community. Ask them also if there is someone in their family who needs prayers or a home visit.
Please make sure that within your live streams, within your social media, within your website and with all messaging that you are included these links. We have already pre-created many of these links for you.
Giving Page Link
Electronic Pew Card
Texting Number
Engagement Link for Prayer Requests and Contact Information
1. Use Express Communication, a feature that allows you to add Smart Tokens in the email.
That means, you can add suggested donation amounts to drive conversions.
Deep dive into donor behavior and target specific donors based on their last activity (donors that have not made a contribution in a year, or donors who have not given to a particular event).
It's easy to add Smart Tokens into your email messages,
Sending an Email using a template
1. Open GiveCentral Admin Portal.
2. In the Menu on the left click Communications.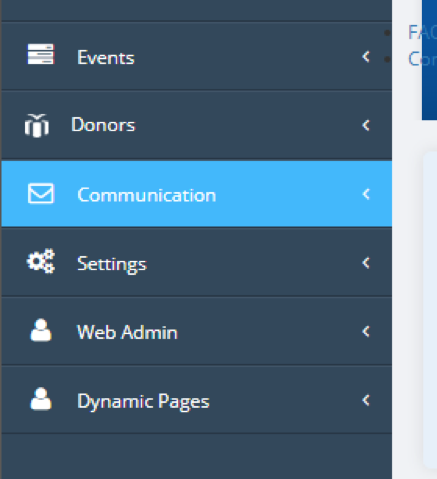 3. Select Send Emails.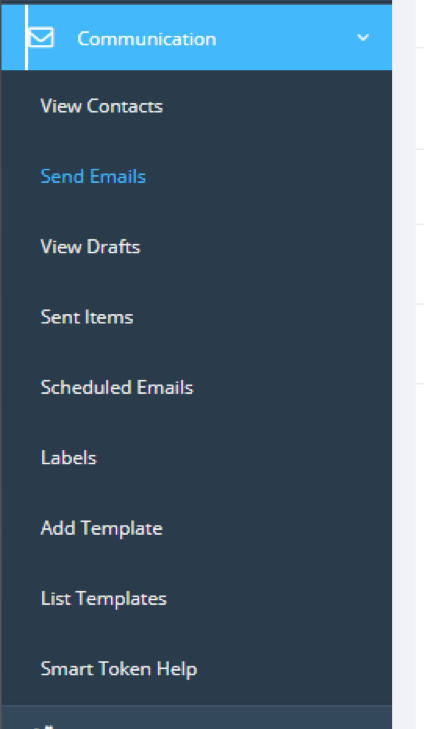 4. Ensure that information in the From Name, From Email, and Reply To boxes is correct.
5. Select who you would like to send it to (Uploaded Email List or Labels).
6. Enter Subject.
7. Add sender's email to the More Email box.
8. Select and attachment if you would like (limited to 1).

9. Select Global for GiveCentral's sample templates or select Personalized for a template you have created or edited.

10. Double check that the template populates in the body correctly.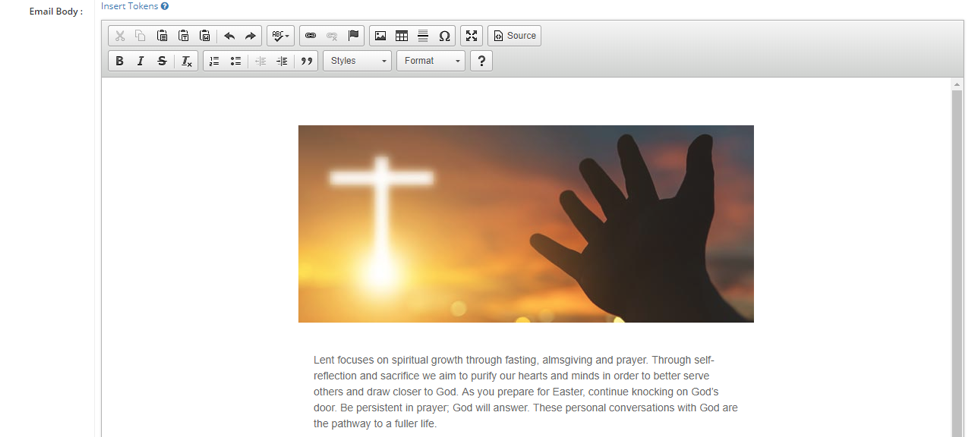 11. Replace PASTOR NAME with the Pastor's Name and replace the address tags at the bottom with your address.
12. Ensure that the Button link is directed to the correct place by right clicking on the button text and clicking edit link.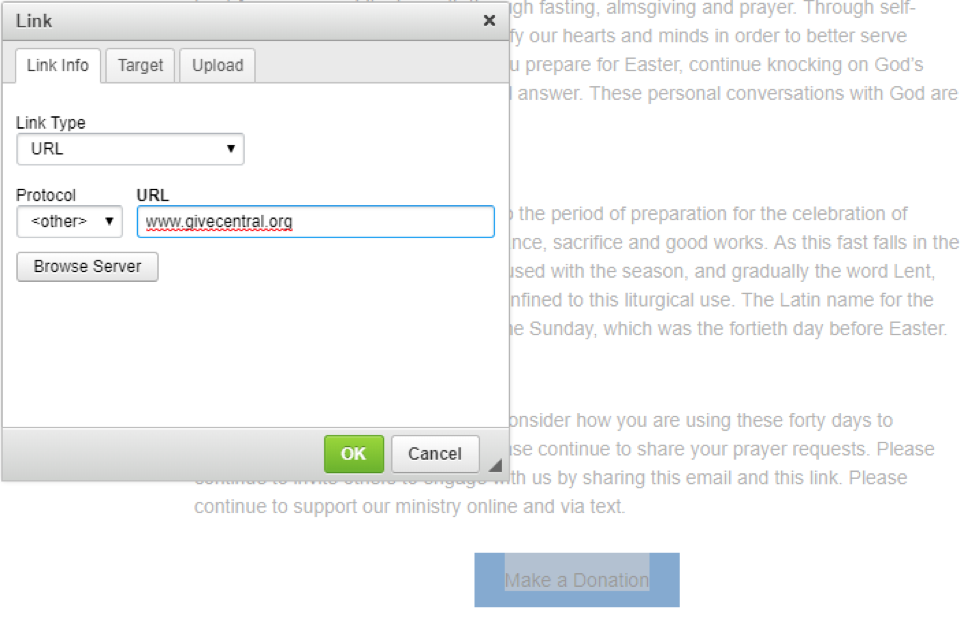 13. Save as Draft.
14. Click Review and send .

15. Deselect all emails and reselect your email

16. Click send.
17. Verify that the test in your inbox looks good.
18. Click View Drafts under Communications on the left-hand menu.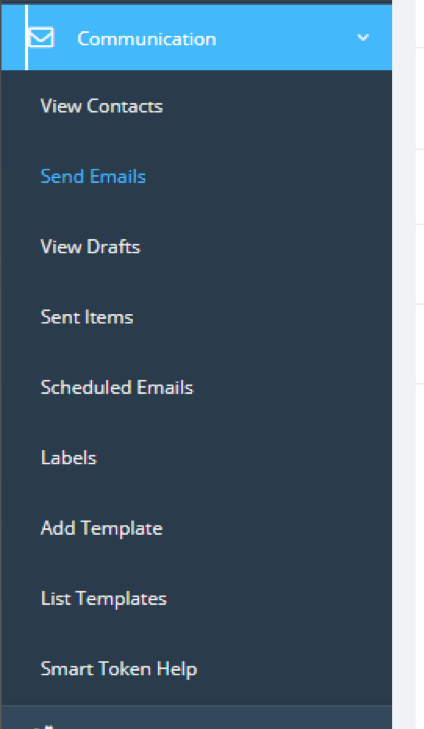 19. Ensure that all information is correct.

20. Click review and send.
21. Review list of Recipients and the email itself.
22. If ready, Click send.
Adding Email List
Contact Jack Schermerhorn and he will help upload your list of email addresses
Email: Jacks@givecentral.org
Phone: (847) 973 - 6448
Send a Personalized CARD (a digital pew card) for your parish which invites parishioners to better engage and to give. Your personalized card has your texting number, and instructions on how your donors can engage with you and make a contribution.
What is a digital pew card?
A pew card is your window to communicating better with your parishioners. Traditional pew cards are usually placed in the benches of the church for the congregation to see and read. A digital pew card is more or less the same as the traditional one, the only difference is that the former can be accessed digitally and online.
What information does it have?
A digital pew card helps you give information. The digital card will have sections for the person's name and other personal details, this helps in finding out if there is an addition to your church members. Your digital pew card will also have details about remote giving with links to do the same. It will brief the church members about text-to-give numbers, keywords and also help them update their contact information.
How can you use your Easter pew card/ personalized card?
As a parish, there are multiple ways in which you can make your digital pew card visible to your parishioners. You can put a link to your digital pew card on your website, you can also present it in the form of a pop up image on your homepage with a link to the digital card. Your parish can talk about it on social media and insert links on your posts. The emails and sms that you send out can have links to your digital pew card.
Where can you find it?
All locations can access their digital pew card here and use this short form link to collect personal information on the donors.