Description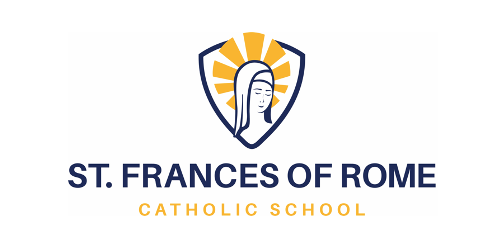 Dear Friend of St. Frances of Rome,
It has been a challenging year for us at St. Frances of Rome due to COVID-19, but I am happy to say that we had students in person learning throughout the entire year!  Our doors are always open, and we welcome the opportunity to show visitors what an amazing place St. Frances of Rome is.
There are numerous families in our Cicero community who have been hit hard by the pandemic and are struggling to keep their children in our Catholic school.  It is inspiring that these parents are fighting so hard for their children's education.  While we are doing everything we can to help them both financially and personally, we do need more support to ensure that current and future students are able to receive a St. Frances of Rome education.
Your donation will have an impact on our students, families, and staff members. It will be used for many different purposes, including financial aid for struggling families, instructional materials for our classrooms, resources for our teachers, and so much more.
Please feel free to reach out to me directly if you have any questions or would like to come see our community.  I appreciate any support you can provide for the wonderful students at St. Frances of Rome, where our motto is, "We prepare your child for a successful life."
Sincerely,
Kelly Cline, Principal
708-652-2277
St. Frances of Rome School
1401 S. Austin Blvd.
Cicero, IL 60804
Learn more about our school here