Catholic mass live stream software, free one month trial.
Learn more.
Light a Candle!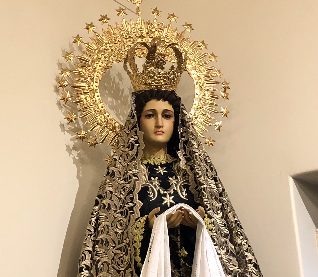 Description
This is not about donations or money. Many of us are confined to our homes during this Coronavirus, and would like to have the opportunity to go to church and maybe light a candle in front of Our Blessed Mother. Well, this is the next best thing. Make a donation, Fr Fryar will receive a notice and will light a candle for you in front of Our Lady of Sorrows at St. Vitus Parish. That candle will burn in your place, as if you were kneeling there, offering your intentions to Our Blessed Mother. 
May God and Our Blessed Mother protect us from the worst of this Pandemic!