Express Communication is a feature that allows you to add Smart Tokens in the email.
That means, you can add suggested donation amounts to drive conversions.
Deep dive into donor behavior and target specific donors based on their last activity (donors that have not made a contribution in a year, or donors who have not given to a particular event).
It's easy to add Smart Tokens into your email messages,
Sending an Email using a template
1. Open GiveCentral Admin Portal.
2. In the Menu on the left click Communications.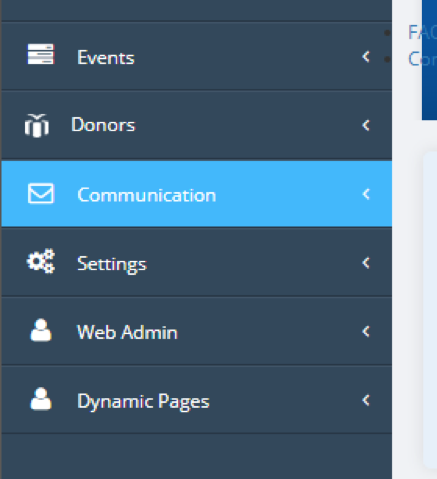 3. Select Send Emails.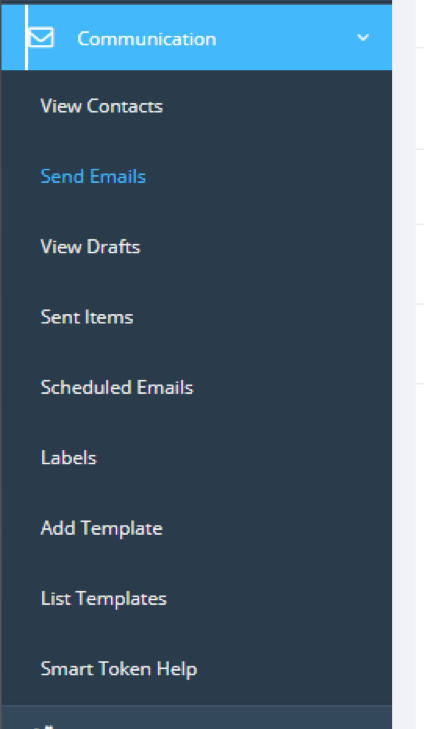 4. Ensure that information in the From Name, From Email, and Reply To boxes is correct.
5. Select who you would like to send it to (Uploaded Email List or Labels).
6. Enter Subject.
7. Add sender's email to the More Email box.
8. Select and attachment if you would like (limited to 1).

9. Select Global for GiveCentral's sample templates or select Personalized for a template you have created or edited.

10. Double check that the template populates in the body correctly.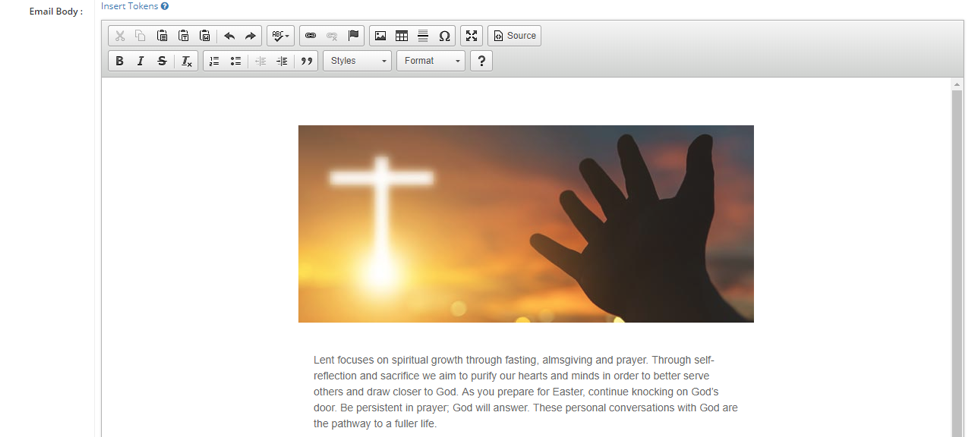 11. Replace PASTOR NAME with the Pastor's Name and replace the address tags at the bottom with your address.
12. Ensure that the Button link is directed to the correct place by right clicking on the button text and clicking edit link.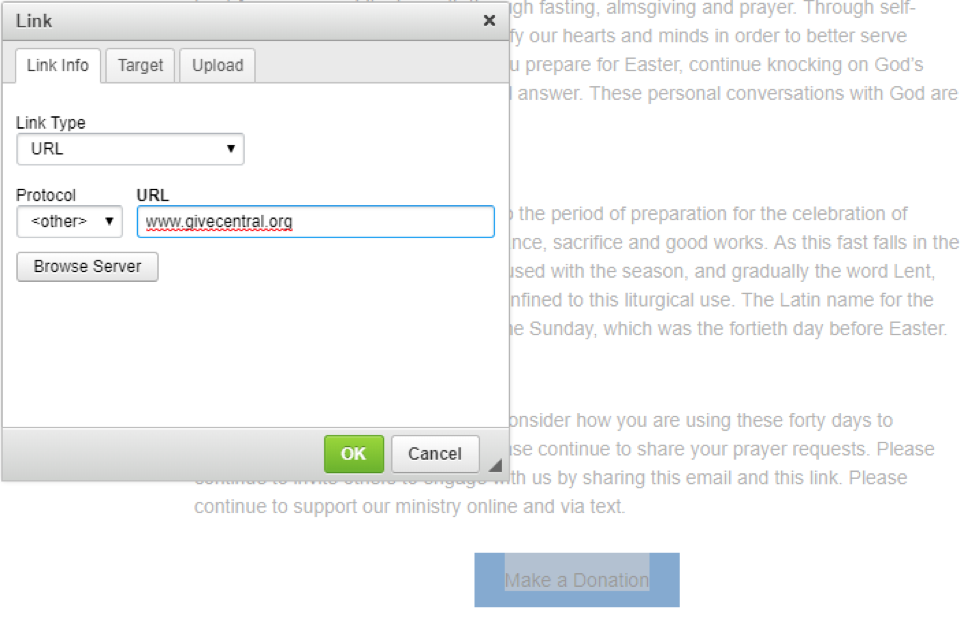 13. Save as Draft.
14. Click Review and send .

15. Deselect all emails and reselect your email

16. Click send.
17. Verify that the test in your inbox looks good.
18. Click View Drafts under Communications on the left-hand menu.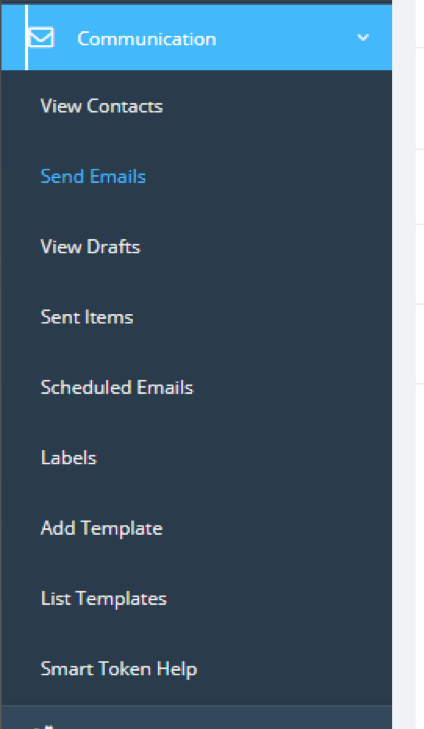 19. Ensure that all information is correct.

20. Click review and send.
21. Review list of Recipients and the email itself.
22. If ready, Click send.
Adding Email List
Contact Jack Schermerhorn and he will help upload your list of email addresses
Email: Jacks@givecentral.org
Phone: (847) 973 - 6448
Here's how to use GiveCentral Communications to send an email to your parishioners.