Catholic mass live stream software, free one month trial.
Learn more.
8 by 8 Engraved Brick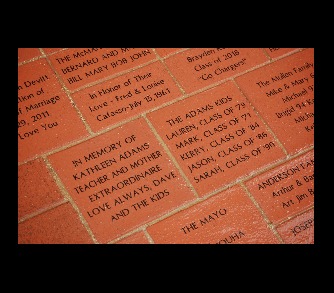 Your own piece of St. Angela real estate!
Description
Buy a brick to be planted on your own little piece of St. Angela turf. An eight inch square brick means you have six lines of twenty characters for your message. Pay for your brick here, then download the Brick Design Form on the St. Angela website.